Over these two days (23rd & 24th October) the EU's 28 government leaders are meeting in Brussels. The usually-named "European Summit" is now also known as the "Climate Summit", as energy issues as well as the "EU 2030 Package" are placed on the very top of the discussion list.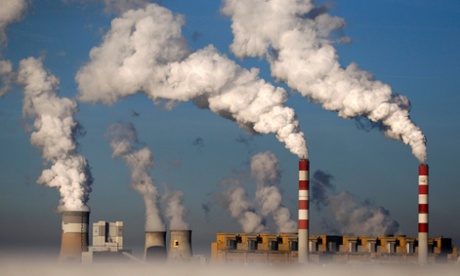 The "EU 2030 Package" refers to a possible agreement within the European Council on climate and energy targets for 2030, such as a reduction in greenhouse gas emissions across the EU, and an improvement to energy efficiency. In particular, the European Commission proposes that member states should reduce 40% of their greenhouse gas emission by 2030 compared with 1990 levels. Also the Commission suggests an "energy-sharing initiative" where member states are encouraged to export excess energy to fellow member states. However, this suggestion appears to be too radical to many countries.
Climate issues have not appeared for the first time this year, as the European Council failed to reach a consensus on a final decisive energy policy framework in March and June. The position of the member states did not seem to have changed significantly: the central and Eastern European member states threatened to veto the proposed package, unless the goals could be flexibly adjusted in practice according to individual needs of countries. The UK for instance only agrees to a reduction in greenhouse gas emissions. There are also states that consider the energy-sharing initiative impracticable.
Despite the importance of this summit as an indicator and driving force for further global talks on the environment in Paris next year, it seems unlikely that the government leaders will compromise on a common ground.
Sources and Extended reading:
1. What are the EU climate talks about?
2. EU Leaders Gear Up for Heated Climate Summit
3. "Coping with Climate Change (1) – EU Policy"